Across the world, hatcheries have been used for over a century to produce salmon, trout, and char to support harvest opportunities in commercial, subsistence, and recreational fisheries; mitigate for habitat loss and overfishing; and aid in the recovery of wild salmonid populations. These programs vary widely in size and purpose, from targeted efforts to prevent extinction or reintroduce extirpated populations, to large-scale fishery-focused production programs releasing fish in freshwater or directly into the ocean. Some draw upon wild, native fish for broodstock and others have introduced non-native species or non-local stocks into watersheds.
While hatcheries can enable fisheries that were lost when dams were built and habitat degraded, or create popular fisheries where they hadn't previously existed, they can also harm wild salmonid populations through genetic impacts on fitness and diversity, and ecological impacts such as increased predation, competition for food and spawning sites, and susceptibility to disease. Hatchery fish also have lower survival rates and produce fewer offspring in the natural environment than their wild counterparts, which over time diminishes their effectiveness.
While the risks and limits of hatcheries are broadly acknowledged in the scientific research, many communities have come to depend on these programs to support fishing opportunities where fisheries might not otherwise exist due to the loss of wild salmonid populations. The tension between the scientific evidence and reliance of managers and fishing interests on hatcheries has led to controversy and confusion around their widespread use.
To provide clarity to this critical conversation and serve as an important resource for decision-makers, resource managers and the public, a team of researchers brought together by Trout Unlimited recently published a new global review examining over 50 years of peer-reviewed scientific literature on the topic. The effort included development of a publicly accessible database of key research and a synthesis of the findings on the impacts of hatchery produced salmon, trout, and char on wild salmonid populations in both freshwater and marine environments.
Their new paper, "A global synthesis of peer-reviewed research on the effects of hatchery salmonids on wild salmonids" was published and is openly available in the peer-reviewed journal Fisheries Management and Ecology.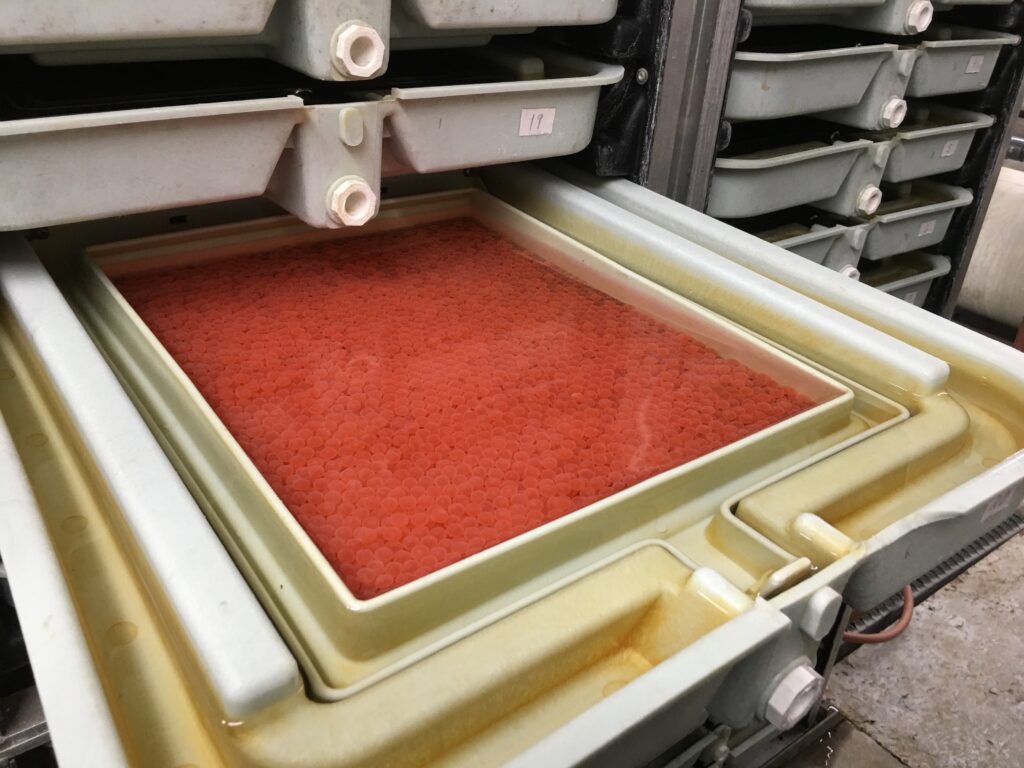 A Comprehensive Approach
The new literature review and synthesis was led by fisheries scientist John McMillan and TU's Senior Scientist, Dr. Helen Neville. McMillan began the work four years ago while he was the Science Director for Trout Unlimited's Wild Steelhead Initiative, building on work by fisheries biologist Brian Morrison, one of the review's coauthors. (Since February of 2022, McMillan has been the Science Director for The Conservation Angler). McMillan and Neville invited a team of prominent American and Canadian fisheries scientists to contribute and ensure a thorough approach, including leading experts in salmonid genetics, ecology, and ocean food web impacts.
"It is important to take stock of the totality of existing information from time to time, particularly for complex topics that span several species and multiple continents," explains McMillan. "Considering the volume of research and the tendency of managers and scientists to operate in regional or species-specific silos, we thought there was value in conducting a global literature review to fully evaluate the body of literature and determine what the weight of evidence says about effects of hatchery salmonids on wild salmonids, and ultimately, to create a database that allows people to easily access information they may not have been previously aware of."
From the beginning, the team took a transparent, comprehensive approach. Following a globally accepted framework for scientific literature review and synthesis, they first established a rigorous protocol to guide the evaluation of 11,320 peer-reviewed publications captured through a broad key-word search.
Continue reading at www.wildsteelheaders.org