Ponca City, Okla.  — Hot off the drama that unfolded on the scales at the first event of the 2021 Bass Pro Shops and Cabela's Masters Walleye Circuit (MWC) season, the anglers turn their attention to what may be a record-shattering weigh-in on the shores of Lake Erie, Port Clinton, OH. Presented by Lowe Equipment Attachments, this two-day team event will send participants from across the country out on the lake some call the greatest walleye water in the world April 16-17.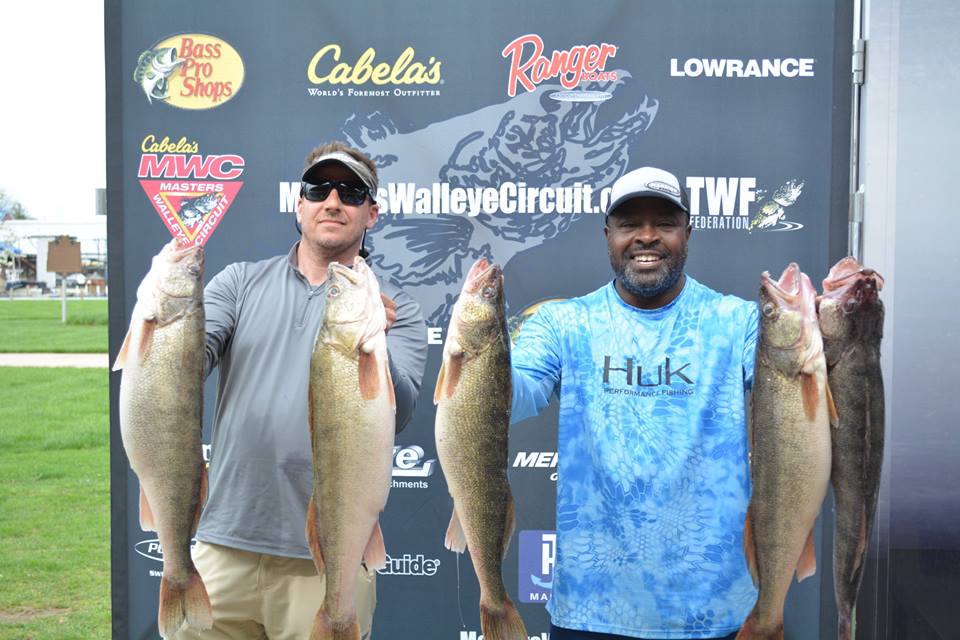 Newly seated MWC tournament director Jeff Kelm said of the expected large catch rate and weight "If you're going to fish walleyes on a competitive level, you have to do it here, and this event can be a lucrative place to start. I have no doubts that if the anglers find the right fish, we will see over 100 lbs. of fish brought to the scale." In as recent as 2018 a weight of 89 lbs. was brought in for the two-day event and Jeff believes that it could be pushed higher. "There is a lot of fish in the system and we should be near these large schools at the right time to see something magical."
For the second year in a row, the MWC has combined efforts with the Lake Erie Walleye Trail (LEWT) at Lake Erie to allow anglers from both far and wide to win some incredible money and prizes. "Bringing the best Lake Erie circuit (LEWT) and the best national circuit (MWC) together in the walleye capital of the world is a tournament angler's dream!" said LEWT Tournament director Jason Fischer, "Can't wait to see what Port Clinton will bring."
With thousands of dollars already set to be awarded at every Masters Walleye Circuit event, new contingencies for the 2021 MWC season will be an additional opportunity to make the trip pay off. With the all-new Ranger Cup program, a $1,000 Lowrance bonus, up to a $500 Lowe Equipment Attachment bonus and Berkley Fishing Big Fish package, adding to the already incredible payback tournament participants have come to expect.
Each MWC event has a lucrative payout which is based on the number of teams entered into that event, and is awarded to 20% of the field, providing more inspiration to sign up and join the fun. In addition, to a hefty check, the first-place team also earns a $1,000 Bass Pro Shops/Cabela's National Team Championship (NTC) prize package including paid entry, travel stipend, team jerseys and plaques. Additionally, the big-fish pot, option pot and sponsor bonuses from Ranger Cup, Lowrance, Okuma, Berkley Fishing, Lowe Equipment and T-H Marine Atlas Awards add thousands more for distribution among the field.