The national American Fisheries Society recently awarded top honors to Idaho for conservation efforts in the Bear Lake watershed to help restore the wild Bonneville cutthroat trout fishery there.
The award recognized community and stakeholder engagement, and partnerships devoted to improving the habitat of this native sport fish. Successful habitat restoration, fisheries science and management resulted in conserving one of the West's iconic native trout species, as well as bringing back sport fishing opportunity on this ecologically and culturally important native trout.
This award represents decades of work from a wide range of biologists and landowners from across southeast Idaho and northern Utah working to achieve a remarkable conservation success.
Wild, naturally spawning Bonneville cutthroat populations increased from just 5 percent to 70 percent of the population in Bear Lake, and allowed anglers to catch and keep wild Bonneville cutthroats from the lake for the first time in more than 20 years.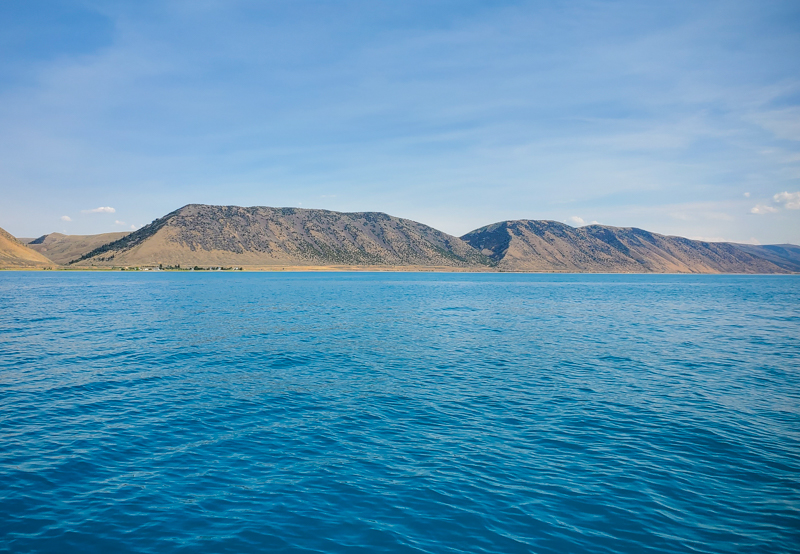 The Bear Lake Cutthroat Trout Story
Historical declines
Bonneville Cutthroat Trout are native to the ancient Bonneville Basin and occur in portions of Idaho, Nevada, Utah, Wyoming, and Utah. This subspecies of cutthroat trout has faced significant declines, was petitioned for listing under the Endangered Species Act in 1998, and is currently a "species of greatest conservation need" in both Utah and Idaho. One the most important populations of these cutthroat trout occurs within Bear Lake, covering over 70,000 acres and spanning the Utah and Idaho borders.
Bonneville cutthroat's decline in the Bonneville Basin coincided with development in in the basin in the early 1900's. Habitat loss associated with agriculture, grazing and hydropower development combined with overfishing and introductions of non-native trout drove Bonneville cutthroat trout near extinction.
By the 1950s, the Bear Lake population was considered close to extinct, and fishery managers started stocking hatchery cutthroat trout to sustain the population. During this time, numbers of wild-origin cutthroat trout in Bear Lake were so low that by 1998, all harvest of wild-origin cutthroat trout was closed, limiting the sport fishery to only hatchery trout.
Important spawning and rearing tributaries to Bear Lake were disconnected by a network of irrigation diversions dams and culverts, blocking much of the spawning and rearing habitat needed to sustain the wild populations. On top of that, non-native brook trout and rainbow trout were common in these tributaries, making things worse from competition and hybridization.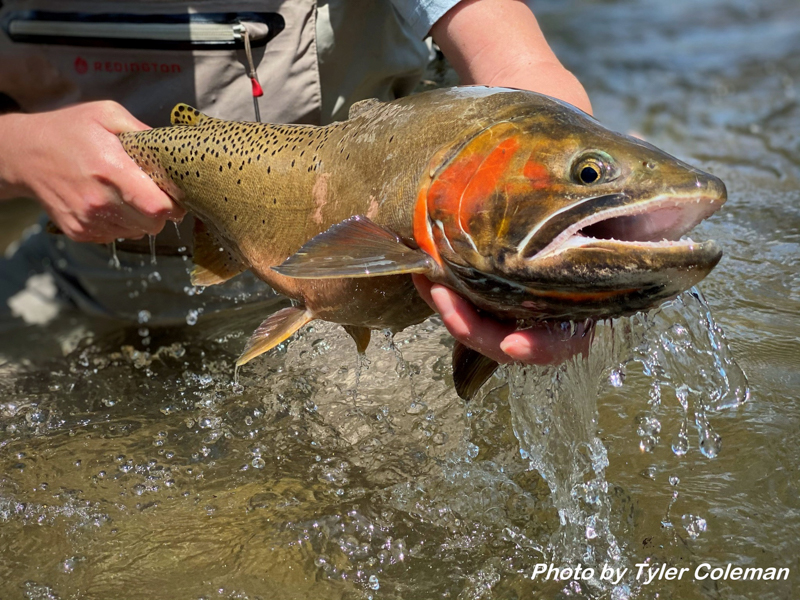 A turning point in 2K
In early 2000s, a coalition of local stakeholders decided it was time to bring back wild cutthroat trout to Bear Lake. During the next 20+ years, biologists from Idaho Fish and Game worked with an extensive range of partner, including Trout Unlimited, the US Forest Service, and local landowners, to implement a plan to bring back the Bonnevilles to Bear Lake.
Groups like the Western Native Trout Initiative helped leverage funding from the National Fish Habitat Partnership program, while energy company PacifiCorp provided extensive funding that supported conservation projects as a result of the Bear River Settlement.
In 2002, a local working group was established to develop a restoration plan for cutthroat trout in Saint Charles and Fish Haven creeks – two of the lake's most important spawning tributaries. The working group included irrigation company representatives, local politicians, private landowners, and government agency biologists.
Planning shifts to action
Screening irrigation diversions and removing blockages to upstream fish migration were major priorities. This group of conservation partners installed fish screens on multiple irrigation diversions in Fish Haven and St. Charles creeks. The screens prevented young cutthroat trout from being lost into the ditches and increased the number of young cutthroat trout reaching Bear Lake. In addition, the US Fish and Wildlife Service built dikes in the Bear Lake Refuge to isolate a branch of St. Charles Creek. That helped prevent cutthroat Trout from being lost into Mud Lake and the Bear River.
Continue reading at www.idfg.idaho.gov