The IGFA is wrapping up another successful summer of youth fishing camps taking place at the IGFA Headquarters and various offsite locations, as this program continues to expand and bring fishing adventures to young anglers!
The IGFA began the summer camp season on June 12, 2023, followed by eight weeks of our signature Summer Fishing Camp at the IGFA Headquarters in Dania Beach, Florida, U.S., which is now accredited through the American Camp Association (ACA). Each week featured a different theme ranging from "Natural Bait is Great" to "Bigger, Better, Basser" to "Fishin' on Fly."
Boys and girls aged seven to 12 years learned how to rig their rods and tie on their own hooks, how to cast and be safe on or near the water, and how to identify fish and follow fishing regulations. Depending on the theme of the week, campers traveled to different fresh or saltwater field trips at local parks and piers. However, every Friday finished the week with a charter fishing trip aboard the Reward Fishing Fleet out of Miami, Florida, U.S., or at Biscayne National Park in Homestead, Florida, United States.

The IGFA also continued the expansion of its Advanced Angling weeks at the IGFA Headquarters reaching more than 40 advanced anglers. The IGFA created these "Advanced" weeks to enhance the skills of these campers and pique their interest in the sport even more and possibly catch a new All-Tackle Length record fish for the Junior category.

The IGFA would like to extend our sincere gratitude and appreciation to the IGFA Trustee Molly Fleming and the Fleming Family Foundation for their continued support of the IGFA Summer Fishing Camp program hosted at the IGFA Headquarters. Thanks to their support, the IGFA provided scholarship opportunities that allowed youth from SOS Children's Village to attend the camp. We also want to thank Dennis Levitt for his continued support of the program. Fish Florida donated all rods, reels, and tackle boxes for the IGFA's Florida-based camps, and we thank them for their continued support.

Not only did the IGFA's Summer Camp continue its expansion at the Headquarters in Florida, the Reel Into Fishing program, now in its ninth year in Ocean County, New Jersey, U.S., continued its expansion as well! With 61 students on the waiting list, a second Reel Into Fishing program occurred in Burlington County, New Jersey, US, this summer. These three-day camp experiences began with presentations from various experts in the fields of environmental science and recreational fishing, and then transitioned to learning basic fishing techniques through the IGFA's Passports to Fishing kit. Finally, the camps would finish off with various shore excursions and a boat trip aboard the Bingo, to catch a wide variety of species. The IGFA has been running this camp thanks to the hard work of IGFA Representative Gene Nigro, and our growing collaboration with Rutgers University Cooperative Extension of Ocean County and now of Burlington County.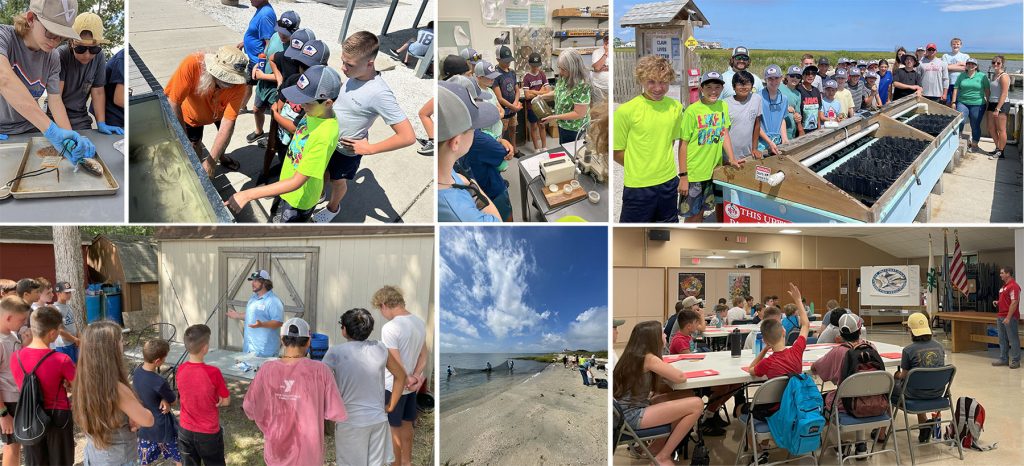 The IGFA would like to thank Dennis Levitt again for underwriting this summer camp experience for Ocean County students in honor of his father and IGFA Trustee Emeritus Michael Levitt. The IGFA would also like to thank Viking Yachts who graciously funded the second program this year in Burlington County through the William J Healey Foundation. The IGFA looks forward to the continued growth and interest in the Reel Into Fishing program in New Jersey, United States.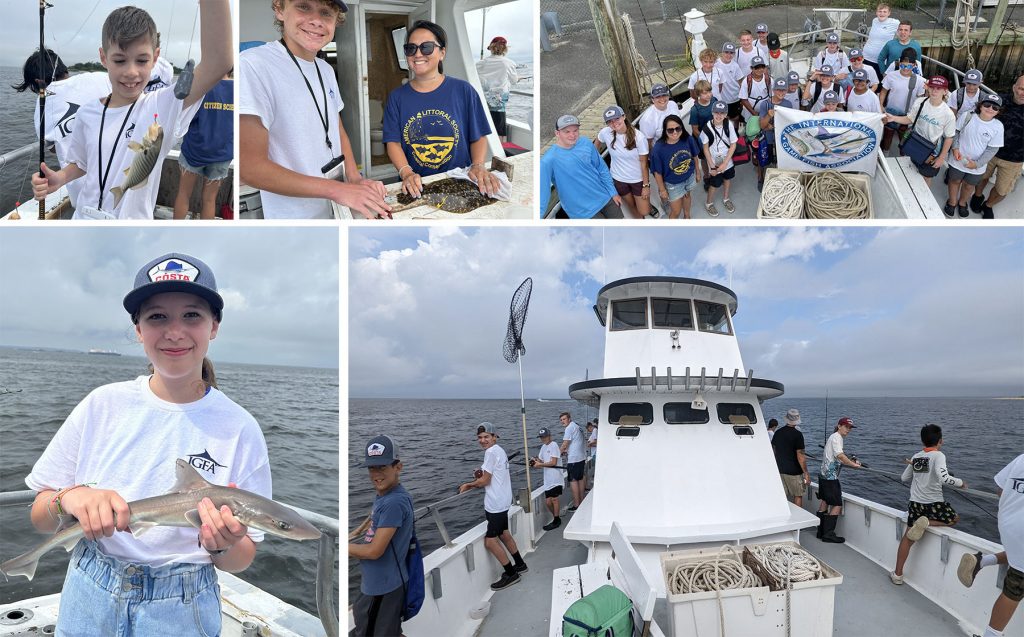 Finally, for the second year, the IGFA partnered with the Jackson Hole Fly Fishing School (JHFFS) in Wyoming, U.S., to offer free youth fly fishing seminars every other weekend from June to August where young fly fishers were taught lessons in entomology, fly selection, fish identification, and fly casting. The IGFA would like to thank the Guides Trust Foundation, Richard Corbett, and IGFA Trustee Andy Mill for their support of this new program.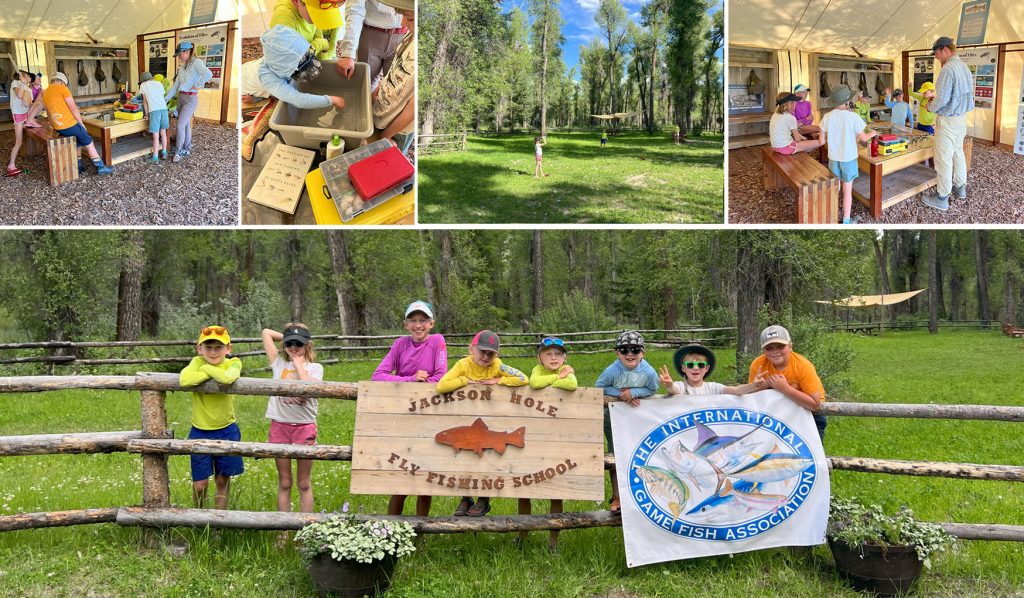 The IGFA would like to thank all our partners, donors, presenters, volunteers, and educators for helping us put on a successful summer of fishing adventures for so many young, ethical anglers!