Autumn leaves… blown off the trees… covering the river surface… kind of a bummer if you want to go dry-fly fishing, right?
Well, when life gives you lemons, make some lemonade. With fly fishing, there's always an opportunity to learn something and practice.
This happened a week ago or so as I was fishing the legendary Battenkill River in Vermont with my good friends Shawn Combs of the Orvis Company and Justin Pickett of Gink & Gasoline.
It was a beautiful fall day, and the trees were in full color. But unfortunately for the fishing, a steady breeze was knocking the leaves off the sycamores and maples. We tried fishing streamers and turned a few fish that way, and I landed a nice brown on a nymph suspended below a grasshopper fly, but it was pretty slow going overall.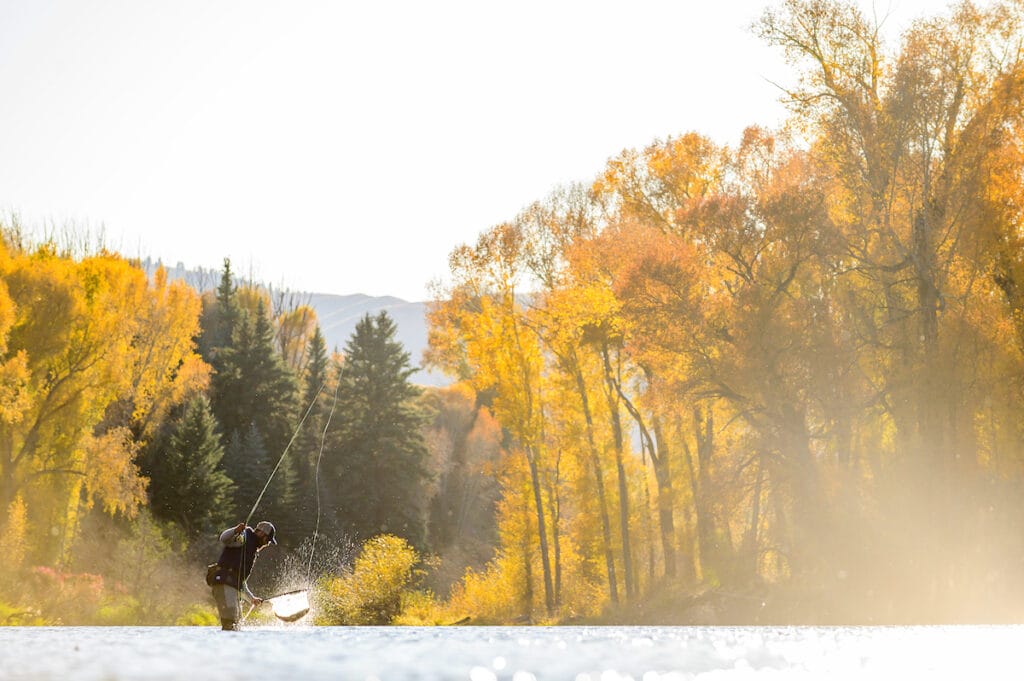 And we were really there to test out some fly rods.
So, I decided to cut off the flies. I found a wide spot in the river where I could really play with different casts. I got a feel for making loops and rolling off the surface, but I have a short attention span and started looking for more.
I saw a yellow leaf floating down the run in front of me and wound up to make a cast. But the leaf got sucked under the surface and disappeared. A few seconds later, it popped back up. I made a cast and draped the end of the leader right across the leaf, and thought, "Huh, kinda fun…"
As I watched more leaves floating down the river, it was clear that they'd ride on top for a bit (about four seconds) and then dip away for a while, then pop back up again. It was like "Whack-a-Mole" with a fly rod. And the more I started casting at leaves, missing some and hitting others, the more I realized this was valuable target practice that forced me to be decisive with my casts.
Continue reading at tu.org