The swimbait is a lure type that has gone from trophy hunting bass anglers to something used for many different species, including walleye. They come in all shapes and sizes and can be fished all year long, making them some of the most versatile lures used today.
In addition to the many types and actions available for swimbaits, they come in many colors and can be rigged and fished in countless different ways.
But, one of the first things to consider is what swimbait to use and that varies considerably based on forage size and where you are fishing. Seaguar pro and Bassmaster Elite Series angler Chris Zaldain weighs in on how he selects the right swimbait for a given situation.
Trophy Hunting, Tournaments, and Smallmouth
Texas pro Chris Zaldain grew up in California and witnessed the evolution of swimbaits first hand and fell in love with throwing big baits. He's carried that into a career as a professional angler and still counts swimbait fishing as one of his strengths and favorite ways to target bass.
Zaldain categorized swimbaits into three groups: large eight inch and bigger baits, lures in the six inch range that he calls "tournament sized," and bite-sized two and three inch versions that he relies on when targeting smallmouth and spotted bass.
Starting with the biggest, Zaldain uses big swimbaits like the eight inch Megabass Magdraft in places with giant bass like Texas, Georgia and Florida.
"It works great on places like Lake Fork or Sam Rayburn Reservoir where there are giant bass," he said. "I fish it on 25 lb. Seaguar AbrazX to have more shock absorption from those vicious strikes with a big, four ounce lure. Plus, it's more abrasion resistant when fishing around a lot of wood."
Moving down on the size scale are the six inch baits that serve as general purpose baits for Zaldain.
"Growing up in California, we fished a lot of big trout and hitch imitators that were eight and nine inches long, but when I started fishing professionally, I had to switch my focus to baits that would get more bites," he says. "The six inch Magdraft is my go-to because it will catch two pounders and it will catch ten pounders. It may seem intimidating to throw a swimbait that size, but give it a try. I throw it in the same situations and places where a standard spinnerbait works: clear to stained water with a little wind and you don't need any specialty gear. I use a 7'2″ heavy jig rod."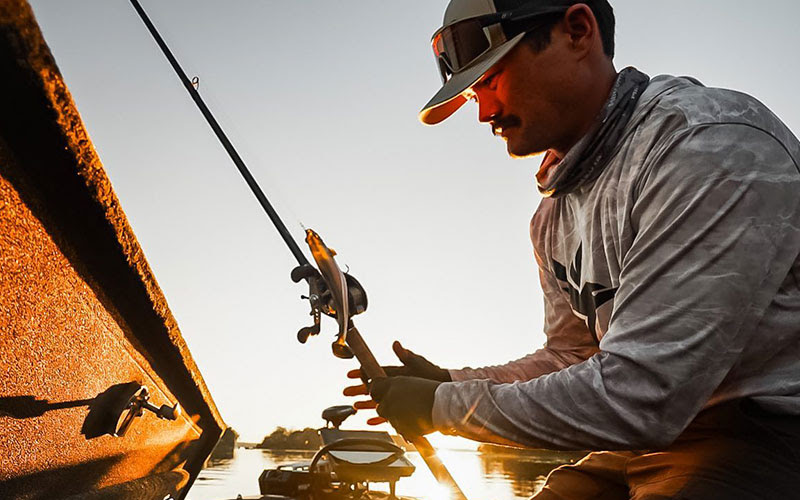 For baits this size, he prefers 15 lb. Seaguar InvizX for casting distance and manageability.
"I use miles of 15 lb. InvizX each year and is my number one all-around size and line from Seaguar," says Zaldain. "For swimbaits this size, I like how soft and supple it is, and I think it has the best overall castability."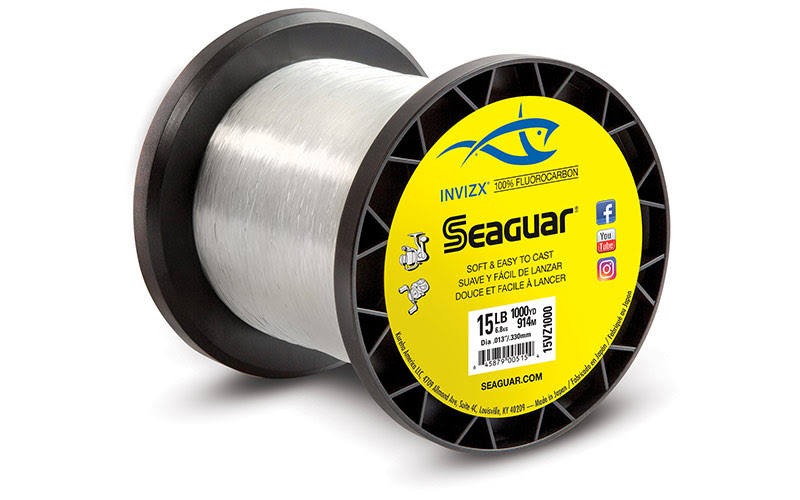 Moving down even smaller to the bite-sized two and three inch baits is generally reserved for times when Zaldain finds himself on northern waters chasing smallmouth bass.
"I like the three-inch Megabass Spark Shad, but this group also includes the popular Keitech Swing Impact FAT 2.8 that everyone throws," he said. "I use these small baits on a 1/4-ounce jighead for smallmouth up north, but they are also great for spotted bass. Another situation is any time the bass are eating tiny baitfish, even when largemouth fishing."
For the small swimbaits, Zaldain fishes them on a spinning rod with 10 to 15 lb. Seaguar Smackdown™ Flash Green braid to leader of 8 lb. Seaguar Gold Label fluorocarbon.
"I start by casting as far as I can and the braid to fluorocarbon helps with that," begins Zaldain. "I let the bait fall like a pendulum because that's when you get a lot of bites and the hi-vis Flash Green line makes it easier to detect those bites as it is falling. From there, it's just a slow and steady retrieve."
Please follow and like us: